You. Riverfest. Saturday. Or Else!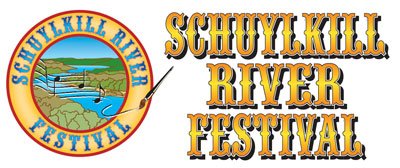 Annnnnnnd now that I'm back, I need to prove my silver and post again before you all call my bluff.
Let's just cut to the chase. Go to the
Schuylkill River Festival
this Saturday, 11 AM - 4 PM. Plain, simple.
It's along the river at Riverfront Park. And I want some friends to come hang out with me since I have to work The Mercury table all day. And I don't want to look like that lonely wallflower stuck behind a table all day long.
It's the ideal community celebration with live music, food, kayaking, adventure, arts, crafts, nature, family, friends, educational insight, etc etc etc. Sure, there are tons of these sorts of things every year (even one in Spring City on the very same day at the same time), but I really believe this one has some remarkable magic to it. The event is kind of like it's own little arts community, and that's so cool. It's exciting to be a part of it, and I really believe it's something you should check out. And I'm not getting paid to say that, so obviously I mean it.
I'm stoked to catch sets from
Beaucoup Blue
(father son blues duo) and
Burning Bridget Cleary
(some fun amped up Celtic tunes) and just sit back and watch the community mingle in all this fantastic atmosphere. The weather has an amazing forecast too.
If I don't see you there, I'll hate you. Do you really want that hanging over your conscience?
Labels: Beaucoup Blue, Burning Bridget Cleary, Schuylkill River Festival, The Mercury